Discover the creative people, projects and spaces that make our community extraordinary with a celebration of the 'Maker Spirit'! The Innisfil Public Library & ideaLAB will be hosting its first ever MakerFest on Saturday October 17th, 10:00 a.m. – 5:00 p.m. at the Lakeshore Branch.
In the spirit of making, creating and building, we thought we'd take a look at some of Innisfil's makers of the past. A great reminder that traditional skills and tinkering of all kinds can be traditional or digital, new or old, but are always fascinating!
Jean Saunter at the spinning wheel in 1947.
James Rainey welding in 1973. Mr. Rainey owned the blacksmith shop in Thornton.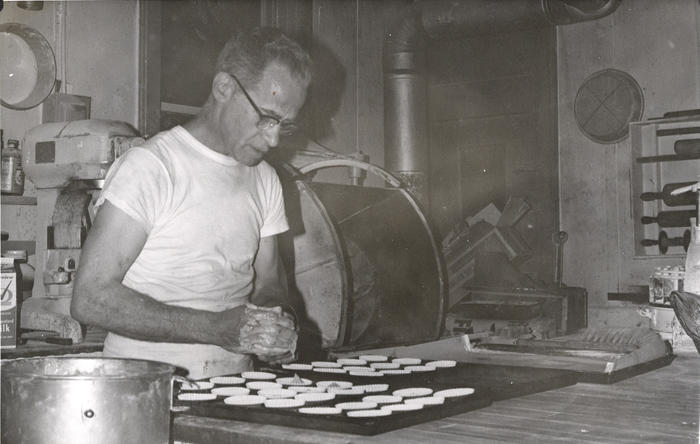 Mr. Lemmon of Cookstown baking cupcakes. This photo was from the collection of the Cookstown Women's Institute.
Fairs like these have always been popular. Here at the Painswick Community Fair in 1976 leather work is being demonstrated.
The Big Sail Family, making woven baskets in the First Nations tradition.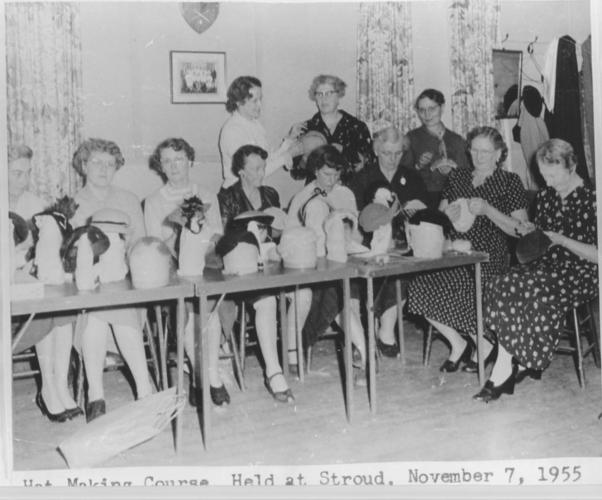 The women of the Stroud Women's Institute take a lesson in millinery in 1955. Now that looks like fun!
These photos of contemporary Makers were taken in 2013 as a part of the Faces of Innisfil project. John Crome of Cookstown's Antique Audio Repair and James - musician and furniture maker shared their trades and creativity with us.
MakerFest is a great way to explore our community. What big ideas will you come away with?