The snow is shining brightly, the tree is up, and the lights are strung – Christmas is upon us in Innisfil once again! Though it is the season for good tidings and warm wishes, we often find ourselves separated from those we'd most like to see, and this is where the trusty greeting card steps in.
While the styles, designs, and greetings have changed over the years, the messages have always been the same: happiness and best wishes from absent friends and family. (And there's no denying that surge of excitement when you open your mailbox to see who has you in their thoughts this season!)
Unfortunately our collection does not include many Christmas cards, and this is where you can help! Do you have cards in your collection sent to your ancestors or family in Innisfil? These special mementos can become fragile over the years, and we would be happy to help you preserve them for future generations. You can contact us at any time to schedule an appointment and we can help you scan the originals, provide you with a digital copy, and add some Christmas cheer to our collection all at the same time.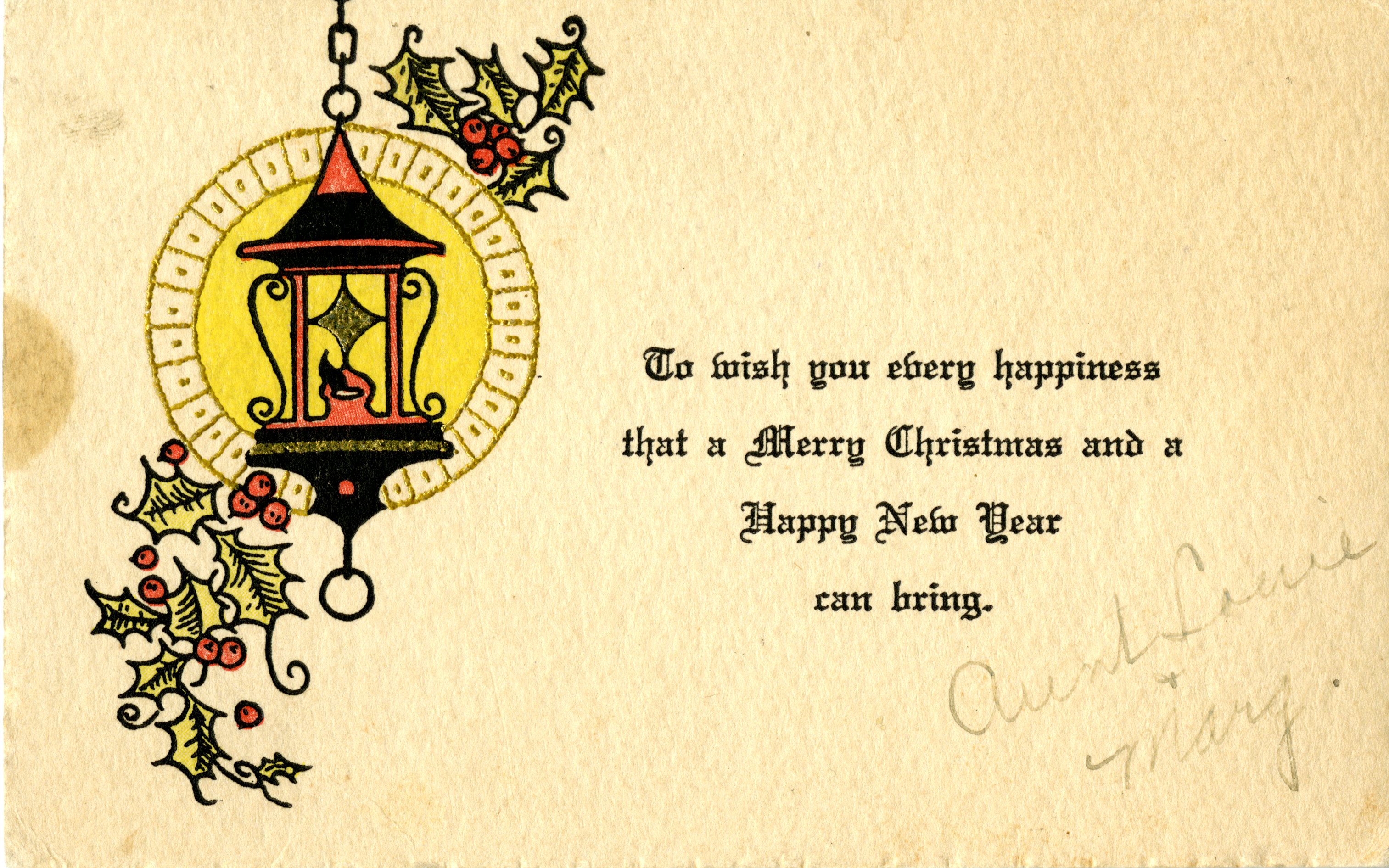 From our Library family to yours, we wish you a very merry Christmas and a happy new year!