On Saturday March 18, 2023, at 2pm the Innisfil Historical Society will be meeting to share stories and photos about Innisfil Then & Now at the Knock School Heritage Site.
Imagine comparing the first police officer hired in 1935 to today's Chief John Van Dyke. Or the 1915 Standard Bank that once was on the Stroud corner of Highway 11 and the 10th concession corner compared to TD, Scotia, RBC and Pace/Alterna. Marj Mossman & Donna Wice will share these and other historical tidbits, truly making you wonder at the changes! All are welcome. Come and see what these historical types are all about.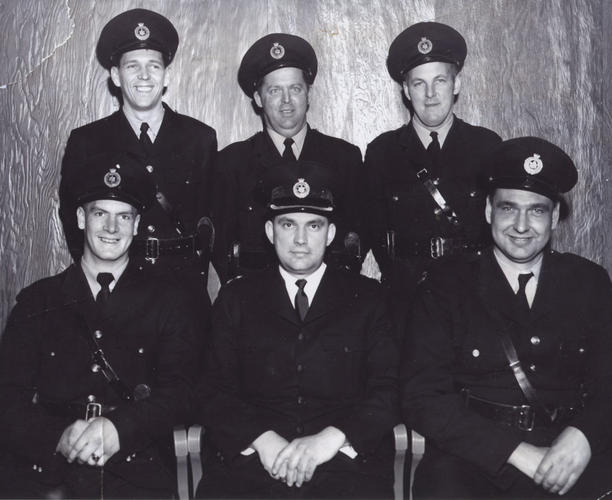 Innisfil Police Force 1958, appointed after first Police Commission created Chief Stewart Fisher. Back row: Alf Chalmers, Duncan Crone, Ron Crone. Front row: Ken Stevenson, Stewart Fisher, and Carm Dollory.