It's almost time! Back to school is just days away, and whether you loved it or dreaded it, there's no doubt that our early education is an important time for making memories. Sometimes we're lucky enough to capture those memories on film!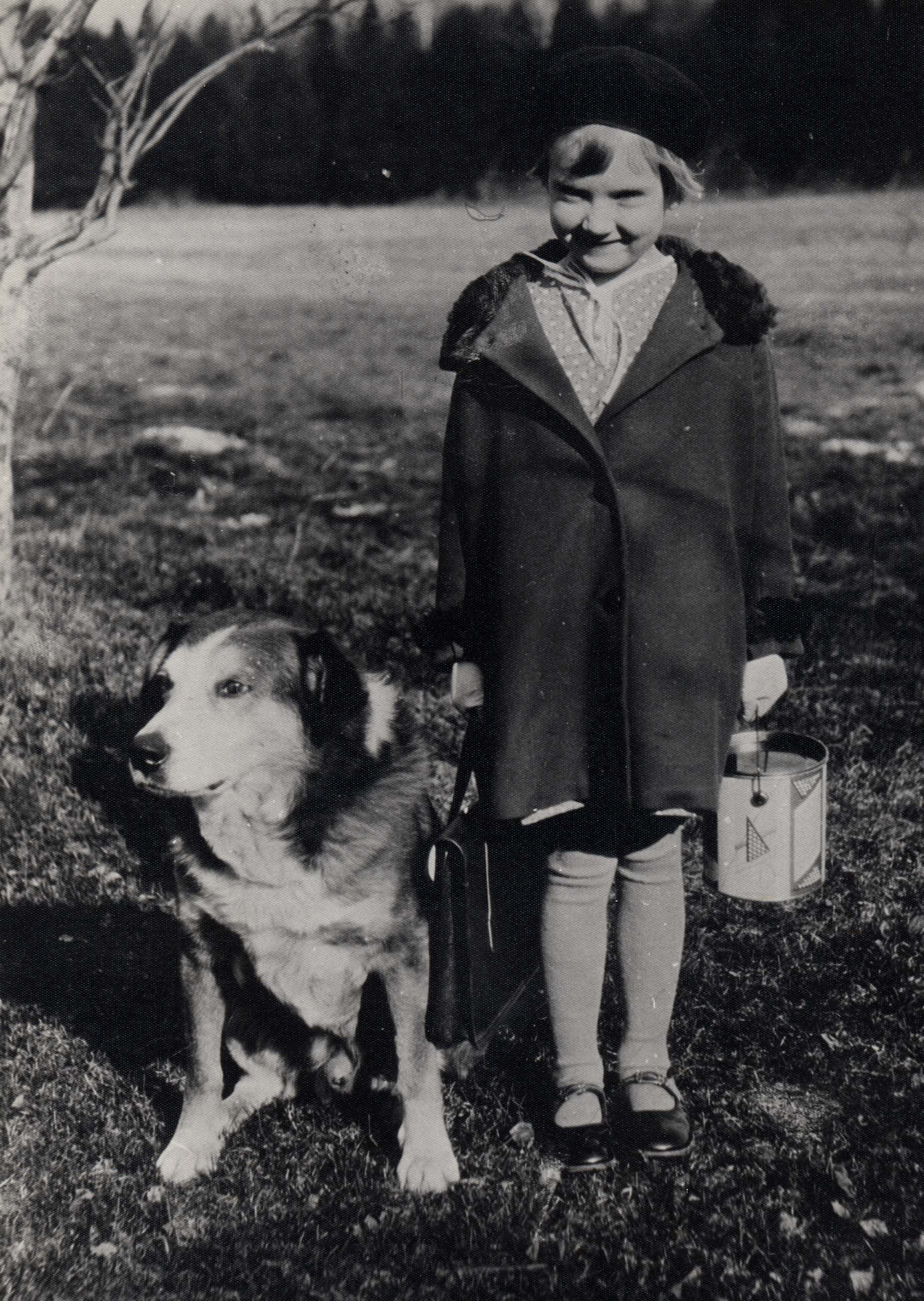 Dorothy Pratt on her first day of school, 1932
Here's a collection of just a few of our favourite school photos from the many decades of education in Innisfil. Do you have a favourite, or some memories to share?
Mrs. Holt's class from Killyleagh School, 1957
---
This peek inside a classroom is one of my favourite photos in the collection! Don't miss the portraits of Queen Victoria and Sir John A. Macdonald on the wall! (Or the long suffering expressions of the boys in the front row…)
---
Many fond memories surround the sound of a tolling school bell, and this was always a factor in a school building's architecture. Even though today's schools don't have the same aesthetic, it's hard to disassociate them from this distinctive feature.
---
Some schools had humbler beginnings and lacked this feature. The Fifth Line School started out as a frame building, and was later raised and had a basement added before burning down in 1938, and later rebuilt.
---
You'd be hard pressed to find a fourth grade class of only seven students today!
Grade four class from Killyleagh School, 1949
---
Another great photo from Cookstown that shows the playful side of things – the students hanging out of the windows for the photo!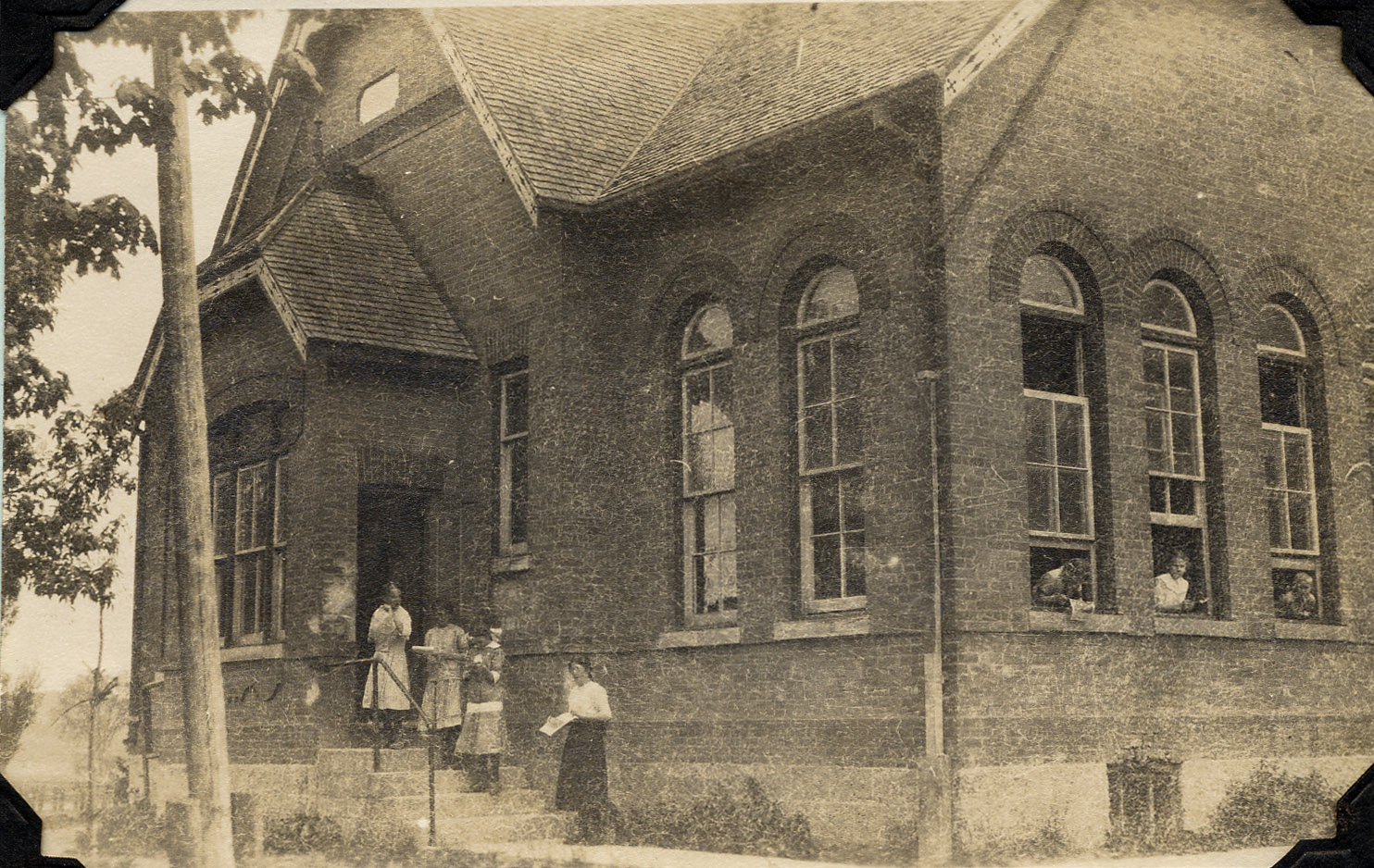 Cookstown Public School, undated
---
The sun clearly shines on a bright autumn day for this class:
---
The learning didn't stop on Fridays! Sunday School was a significant part of many children's lives too.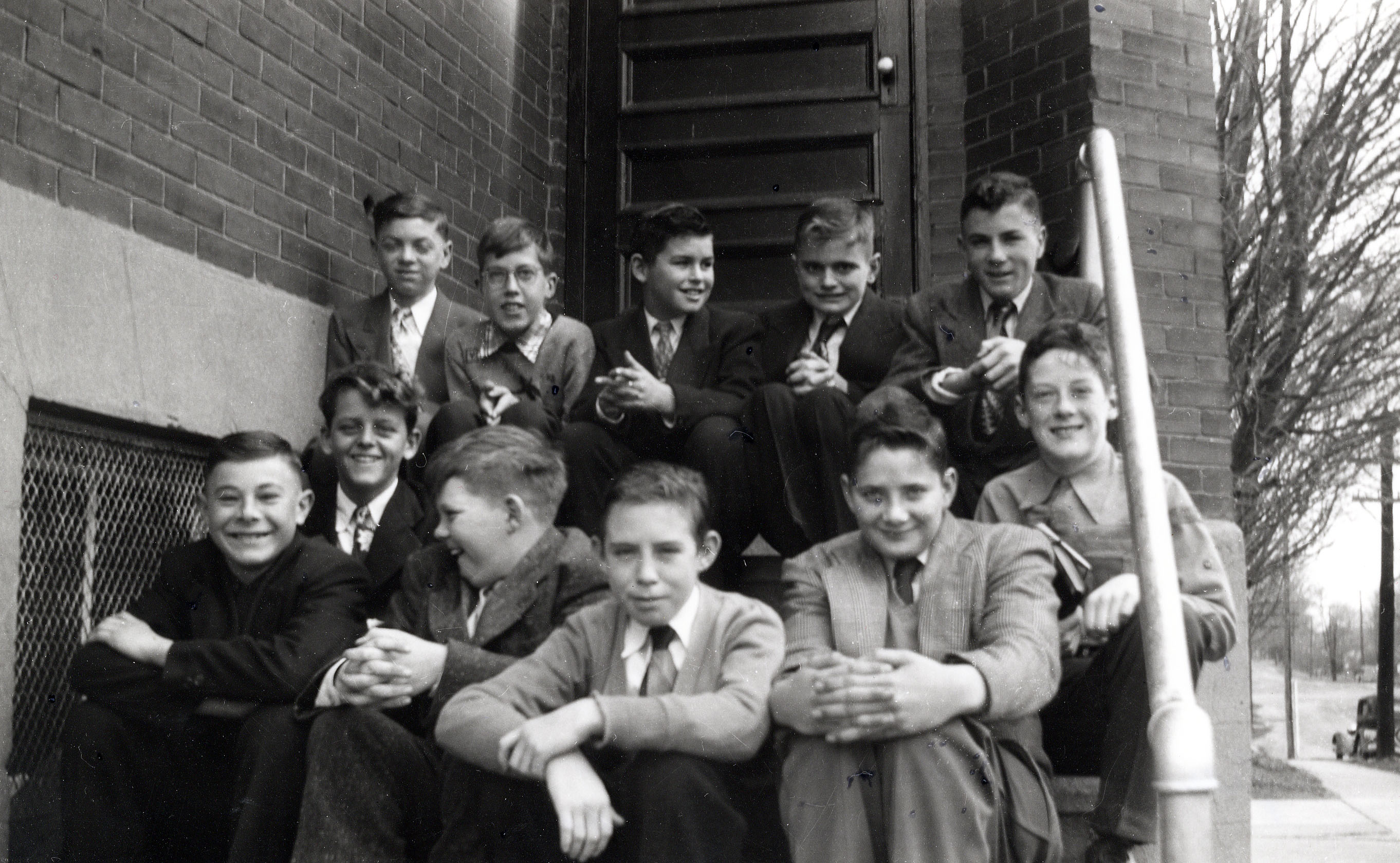 Intermediate Boys Sunday School class, 1952
And don't forget to watch some of our interview clips to get the best anecdotes from early school days in Innisfil. You can find them here.