Submitted by Innisfil Histor... on
100 years old and still going strong!
Luella Donnelly Brookes turned 100 years young on August 10, 2016. Her family are long-time Innisfil residents and luckily we can trace some of her family history through pictures in the Innisfil Historical Society collection. Innisfil Historical Society President, Bill Kell, shares some biographical tidbits with us!
Born August 10th, 1916 Luella was the first child of Hugh and Mabel Donnelly.
Here we have two great portraits of Luella's parents. The first (left) is their wedding portrait, and in the second (right) photograph, we see Hugh and Mabel on their 30th wedding anniversary! We do have conflicting dates for their wedding, if you can provide some clarification please let us know!
Contact Us
.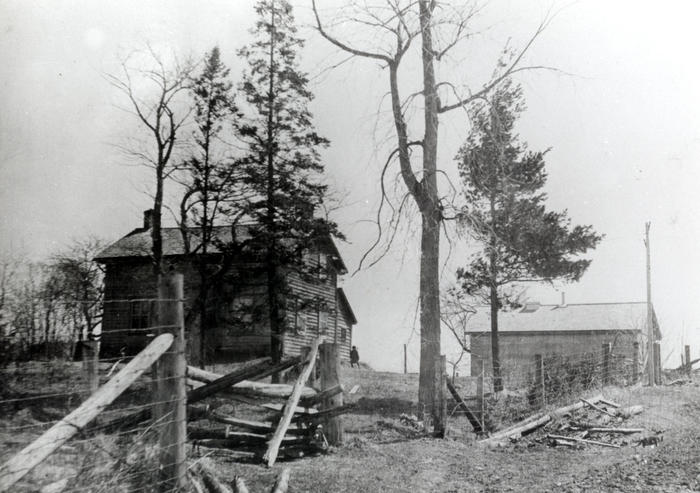 The Donnelly family homestead is on the 4th Line, Lefroy
Luella was a graduate of both the Lefroy Public School (left) and Continuation School (middle). She was also a loyal supporter of the Lefroy United Church. In this last photo from 1935, Luella is seated second from the right in the front row at the Continuation School picnic.
Donnelly family photos from 1926 and 1939.
Luella was a switchboard operator for Bell Canada at Lefroy, then later in Toronto.   In later years, Luella married widower Harry Brookes, a co-worker. They later returned to the house built by her great-grandparents. 
Bill Kell sweetly summarized her life: "Luella was always ready to help anyone in need and was always kind and gentle. She liveth long who liveth well." 
Art Jack recalls "I still have the Bible my Sunday School teacher Luella Donnelly gave me at Sunday School in 1948. I had her sign it at the back on her 90th Birthday and now I have it signed on her 100th.  How time flies."
With such deep roots in Innisfil, Luella is a fountain of information. According to Donna Wice "when clarification was needed about the oldest skating rink in Churchill, who did I turn to for precise knowledge? Yes the person was Luella Brookes." Luella 
was awarded the honourary lifetime membership award from the Innisfil Historical Society. Donna Wice continued, "
I journeyed to her retirement Residence in Newmarket and over tea and cookies, we sorted out several historical mysteries as well as being entertained by her sizeable cat!"       
We can all be so lucky to live as long and as well as Ms. Luella Donnelly Brookes!